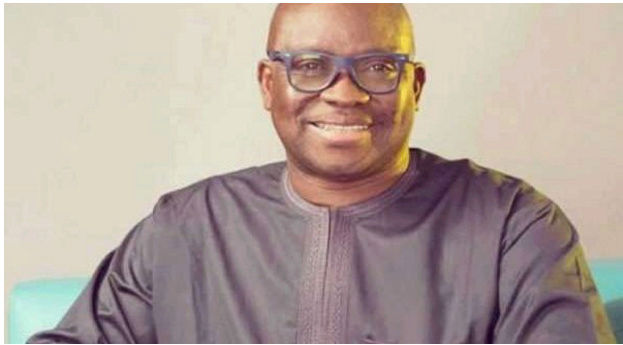 Ekiti State Governor Ayodele Fayose has continued to receive knocks within and outside his party over his emergence as the Peoples Democratic Party (PDP) Governors Forum chairman.
This is as the All Progressives Congress (APC) in Ondo State says he lacks decorum to perform as PDP Governors Forum chairman, adding that the PDP has finally landed itself on a voyage of total destruction and abandonment with Fayose's position.
A PDP senator from Ogun State, Buruji Kashamu, had earlier on Sunday decried the choice of Fayose as chairman of PDP governors.
He said a "loud mouth" like Fayose was unfit to occupy such a position arguing that he will only exacerbate the crisis in the party than bring any solution to it.
APC in its own reaction on the development said in a statement issued in Akure on Monday by its Publicity Secretary, Abayomi Adesanya, that a governor like Mr Fayose, "lacking in culture and with bad past records, will only do more harm to the party than good".
He said, "It shows PDP is lacking in men and women of proven integrity with high level of mental alertness considering the enormous challenges facing our dear country as a result of the PDP's 16 years of misrule.
"It is unfortunate that Fayose, who was alleged to have beaten up a Judge in his state, who is seen to be suffering from `diarrhea of the mouth' could be allowed to lead PDP Governors' Forum.''
Meanwhile, Fayose has called for support for all-inclusive efforts to rebuild the PDP, describing the party as "a sleeping, and not a dead lion."
According to a statement issued by his Special Assistant on Public Communications and New Media, Lere Olayinka, the governor promised to work with all PDP leaders across the country to make a success of his tenure.
According to Fayose, PDP could still boast of the best and established structures across the country, which needs only reactivation by putting all hands on deck.
He stated this when he visited former governor of Ogun State, Otunba Gbenga Daniel in his Lagos residence.