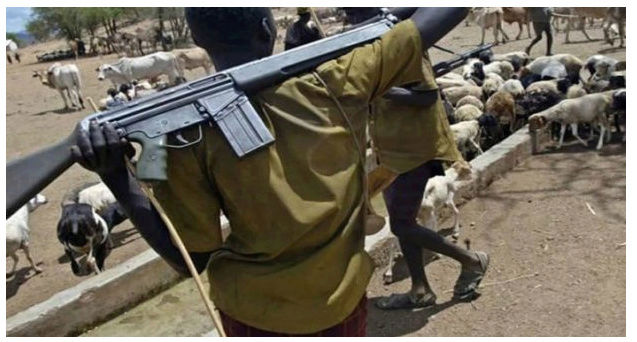 The Sole Administrator of Agatu Local Government Area, Benue State, Mr. Mike Inalegwu, has revealed that brutal attacks by Fulani herdsmen against the farmers of the area since 2013 claimed over 5,500 lives.
Inalegwu disclosed this in Obagaji area of the state during a peace meeting initiated by the state Governor Samuel Ortom and his Nasarawa State counterpart, Tanko Al Makura.
He revealed during the meeting that out of the total 5,500 deaths recorded, 3,920 died during the crisis while the remaining number died at the various Internally Displaced Persons (IDPs) camps established in some areas of the state.
Explaining that he had already signed a peace pact on behalf of the people of Agatu with leaders of Fulani herdsmen from Nasarawa State to ensure the herdsmen can graze in the community without rancour, Inalegwu added that regardless of the number of casualties his people suffered, they were willing and prepared to cohabit with the Fulanis in an environment of peace and mutual trust.
According to him, part of the agreement was that "unarmed herdsmen from Nasarawa State would be allowed entry into Adapati Island in Agatu to graze their cow and not for the purposes of residence.
"It also provides that no herdsman is allowed to graze beyond the Island while they would be held accountable for destruction done to any farmland or produce within or in any nearby Island other than Adapati.
"Moreover herdsmen would not be allowed to cross to Agatu hinterland until normalcy is restored and by extension neither Agatu nor the herdsmen will be allowed to carry arms and dangerous weapons to the area."
The incidence of attacks by herdsmen on communities across the country had spiked since the coming of the Buhari-led administration, with the recent tragedy in Southern Kaduna being the most talked about. Over 800 persons are said to have lost their lives so far in the skirmishes.