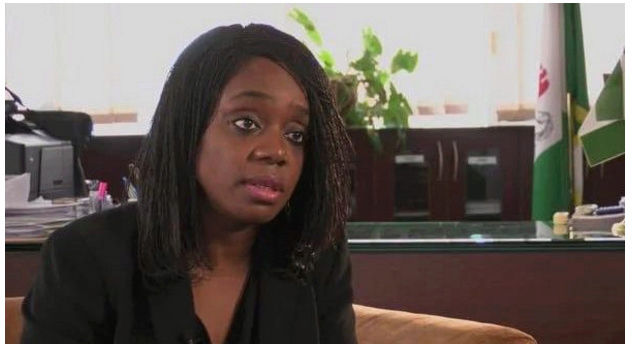 Nigeria's three tiers of government got a slightly fatter pay packet in the month of January, 2017. Every month, the Federal Government, States and Local Government Areas gather to share the income that has accrued to the country.
With N400bn shared in January, the figure represents an increase of N13.121bn over what was allocated to all federating units in December, 2016. The December figures were N386.879bn.
Nigeria's Minister of Finance, Mrs Kemi Adeosun, while speaking at the end of the Federation Accounts Allocation Committee (FAAC) meeting, noted that the sum of N248.715bn gross statutory revenue received was higher by N8.595 billion when compared with the N240.120 billion received in the month of December, 2016.
The amount that was shared, she said, comprised January's statutory distributable revenue of N224.883 billion, Value Added Tax of N79.273 billion, Exchange gain of N52. 842 billion and Excess PPT Account of N42.998 billion. This was in addition to the sum of N6.330 billion refund to the Federal Government by Nigerian National Petroleum Corporation (NNPC).
"From the Net Statutory revenue, Federal Government received N105.762 billion (52.68%); States received N53.644 billion (26.72%); Local Government Councils received N41.357 billion (20.60%); while the Oil Producing States received N15.504 billion as 13% derivation revenue.
"Furthermore, from the Revenue available from the Value Added Tax (VAT), Federal Government received N11.415 (15%); States received N38.051 billion (50%) while the Local Government Councils received N26.636 (35%)" Adeosun said.
However, she noted that there was a revenue decline of $65.40 million in Federation export sales due to a drop in the volume of Crude oil export of 1.390 million barrels while crude oil sales increased from $47.08 to $47.30 per barrel during the period under review.
Nigeria continues to rely heavily on oil revenue to drive its development plans. The Buhari-led administration has spared no effort to ensure that insurgency by militants is curbed in the Niger Delta region with hope of keeping the oil tap flowing.
Only recently, Vice President Professor Yemi Osinbajo, undertook a working visit to the region to seek peace among stakeholders.